To change your customer data, you must first log into your customer account. You can then click on "My Account" in the top right corner to access your account settings.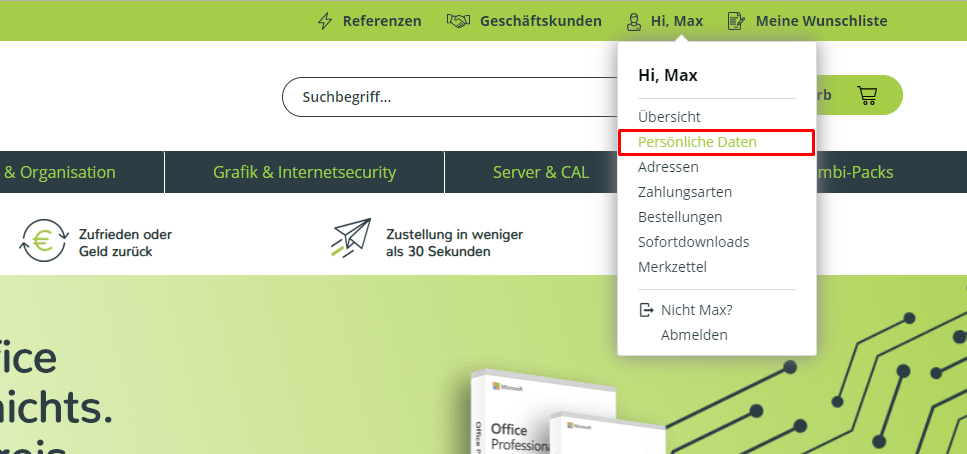 You can now change all delivery addresses and the payment method for the next order that is assigned to your account.
You can also view an overview of your orders, invoices and offers from our sales department.